Shanghai (Gasgou) – For the month of September 2021, insurance registrations for NIO's three mass-produced models totaled 10,423 units, up 118.1% year-on-year, while also jumping 60.9% month-on-month, according to the China Banking and Insurance Regulatory Commission (CBIRC).
In September registrations of locally built New Energy Vehicles (NEVs), NIO once again regained the championship among Chinese NEV startups and placed 8th among auto brands in China, climbing three places by compared to August.
For the first three quarters of 2021, NIO's auto insurance volume amounted to 66,054 units, up 150.8% from the previous year period.
Of the three NIO models, the EC6 experienced the strongest year-over-year growth thanks to the weak base for the period of the previous year. By September 2021, cumulative registrations of the model had reached 27,503 units in 13 months.
Shanghai led other cities in China with 567 EC6 recorded last month. It was immediately followed by Hangzhou, which was the only one to register EC6 registrations between 200 and 300 units.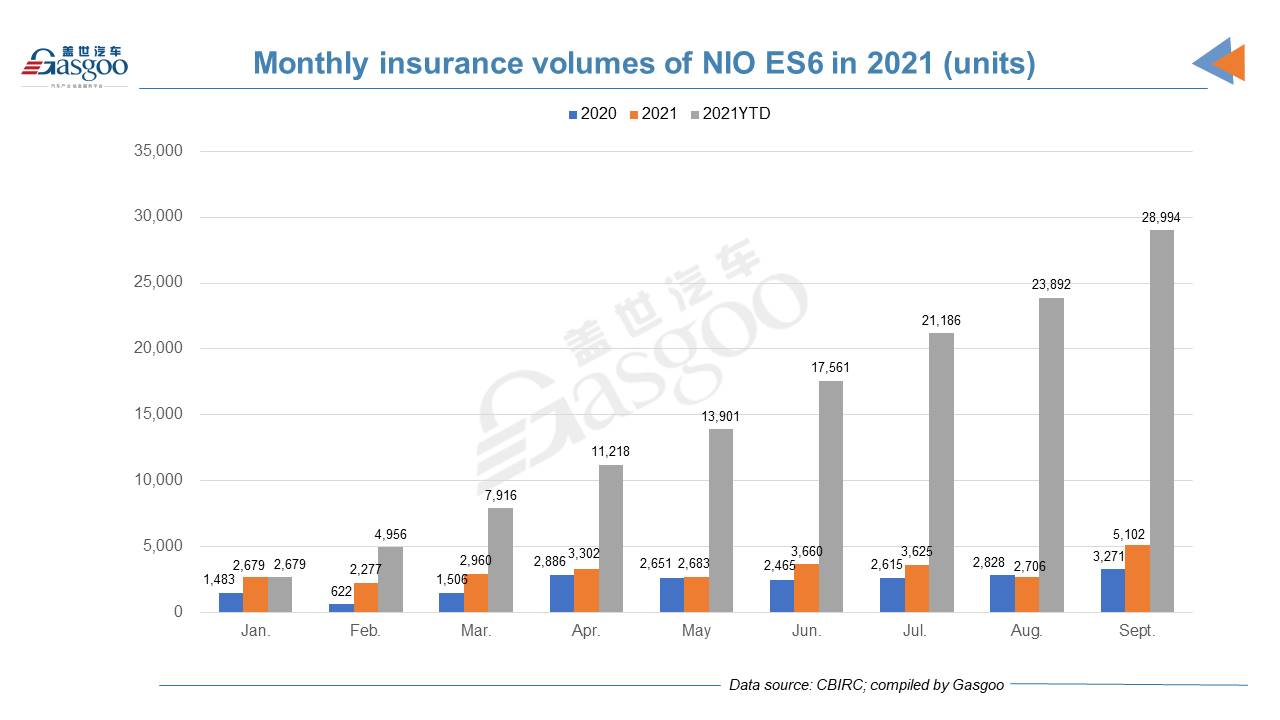 SS6 monthly insurance volume hit a new high of 5,102 units in September. Among the NEV models made in China, it ranked 17th in September records.
Shanghai, where the startup's global headquarters is located, consistently outperformed other cities by SS6 records in September, overtaking Beijing by 504 units. Both Shenzhen and Guangzhou entered the top 10 list, without reaching a volume of more than 200 units.
September's ES8 records showed upward movement from August and the period last year, and represented the highest monthly level so far this year.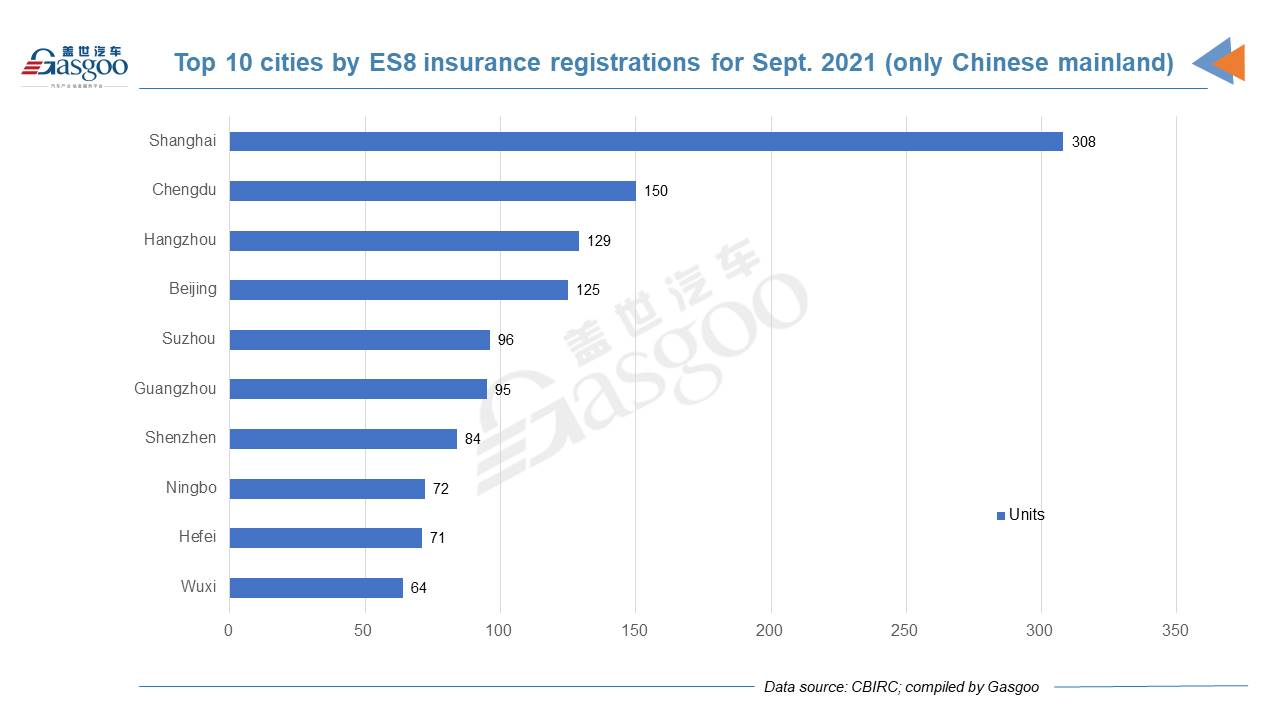 Shanghai contributed 16% of the country's total ES8 registrations last month. Meanwhile, three cities – Chengdu, Hangzhou and Beijing – all recorded ES8 insurance volume between 100 and 200 units. Notably, Hefei, home of NIO China headquarters, ranked in the top 10 with 71 ES8s registered.